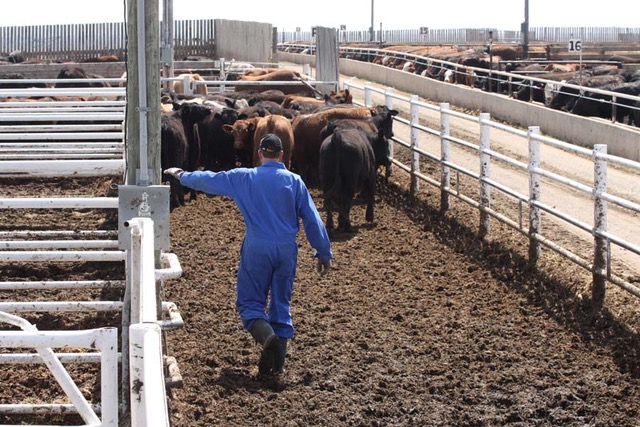 Canada's beef producers are committed to raising their cattle in a comfortable, low-stress environment. Healthy animals under good care produce a better product. Our producers realize that caring for, and respecting, the animals that feed us is the right thing to do.
"We're proud of our production practices and how we look after the cattle in our care," said Bryan Walton, ACFA's president and CEO. "The way we raise our animals is integral to providing premium Alberta beef to the world."
Here at ACFA, we have championed several initiatives that help our members meet or exceed best practices and regulations:
National Beef Code of Practice
In association with industry partners and the National Farm Animal Care Council (NFACC), we helped develop the National Beef Code of Practice. The code, which was developed in conjunction with animal welfare and enforcement representatives, as well as experts in beef cattle behaviour, health and welfare, defines the base standards of animal care.
Canadian Feedlot Animal Care Assessment Program
This fully auditable program, which is certified by the Professional Animal Auditor Certification Organization (PAACO), provides cattle feeders with a way to assess their animal care practices and demonstrate their high standards. Consumers increasingly rank animal welfare as an important factor in their buying decisions and this program provides confidence in an integral segment of beef production.
Industry collaboration
We collaborate with important animal care organizations like Alberta Farm Animal Care, and participate in programming such as the Canadian Livestock Transport Certification Program. This is a standardized course offering certification that is recognized throughout Canada and the United States. The program is led by an industry initiative to address the need for increased accountability and improved handling practices in livestock transport. One of the main strengths of Canadian Livestock Transport is that the courses present the current regulations for animal transport in Canada.
The basis for these programs is scientific knowledge about the needs of animals. Through training and experience, and with the guidance of accredited veterinarians and animal nutritionists, our industry members produce healthy, delicious food in an ethical, sustainable, and socially responsible manner.
If you're still not convinced that Canada's beef cattle are cared for in the most compassionate, respectful way possible, check out '3 feedlot myths busted'.
https://cattlefeeders.ca/wp-content/uploads/2018/04/Cattle-care-in-the-pens.jpeg
427
640
Team
/wp-content/uploads/2020/02/ACFA-web-logo.png
Team
2018-04-12 13:00:03
2020-01-28 14:23:48
Why our high standards of animal care make Canadian beef the best