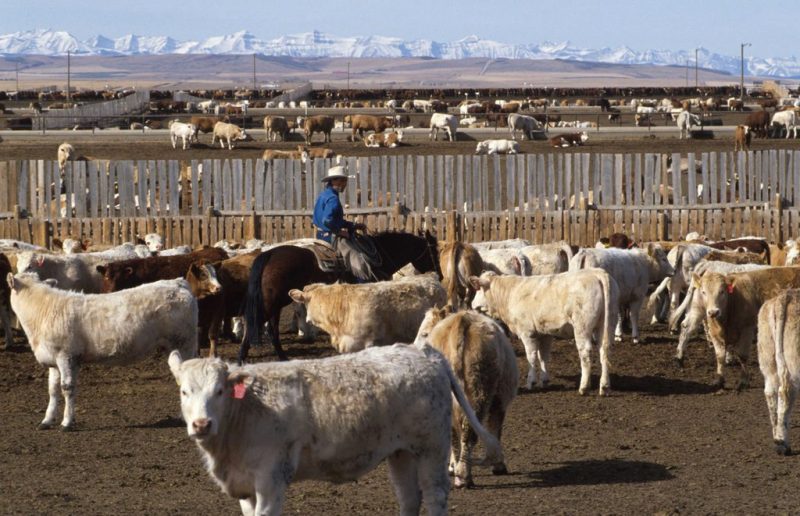 The agriculture sector is in the midst of an acute labour crisis. For Canada's cattle feeders, temporary foreign workers are a lifeline when they can't fill vital positions with Canadian candidates. The Alberta Cattle Feeders' Association (ACFA) is working hard to ensure feedlots have access to skilled labour when Canadians cannot be found. 
In spite of high vacancies in the cattle feeding sector, it's becomingly increasingly difficult to access temporary foreign workers – applying to the Temporary Foreign Worker Program (TFWP) has been a convoluted and time-consuming process since changes were made in 2014.
How applications are made
Feedlot owners use the TFWP's Agricultural Stream to access workers for year-round, permanent jobs. The current program attempts to fit a variety of industries and sectors into a one-size-fits-all design and does not recognize that a feedlot's need for year-round, permanent employees differs greatly from seasonal farming requirements. 
In a recent Temporary Foreign Worker Program Primary Ag Review, cattle feeders provided their feedback on the program, with suggestions for improvements. The feedback revealed some common trends and serious frustrations:
Paperwork timelines: Bringing foreign workers in under the TFWP Agricultural Stream takes six months or longer for processing of paperwork, including a

Service Canada Labour Market Impact Assessment

(LMIA) and the

Immigration, Refugees and Citizenship Canada Work Permit

. This is too long for feedlot employers needing to fill vacancies to care for and feed live cattle.

 



Housing: To qualify for the TFWP, feedlot employers must provide subsidized accommodation and a positive housing inspection. Most feedlots do not have on-site accommodation so local housing is found for workers. Employers must rent and furnish accommodation before applying — creating a months-long financial burden that feedlot owners must endure with no guarantee of a successful application. Differences between year-round and seasonal accommodation are not currently recognized and no consideration is being given to the unique needs of year-round feedlot workers.

National Commodity List (NCL): To apply under the Agricultural Stream, the feedlot operator must select one commodity, or production stream, per application. Workers brought in under the program are then only allowed to work within that one commodity. The rule doesn't realistically fit with feedlot operations, where workers typically have responsibilities that fall under two or more of these commodities. LMIAs are being refused for this reason. 
Changing requirements: Job postings must reference the federally regulated wage rate. When the wage rates are changed, notification is not provided so if the wrong rate is advertised, then LMIA applications are often declined multiple times, at no fault of the feedlot employer. Endless back and forth follow-up with Service Canada can result in the loss of potential candidates because feedlots are unable to indicate to these workers when approval will actually, if ever, take place.

A disconnect between federal and provincial rules: Provincial frameworks often don't align with federal frameworks. In some provinces, formal paperwork has to be submitted to the province in order to begin the TFW application process. When the TFW application ends up being a long, drawn-out process, the provincial paperwork can actually expire, leaving the feedlot to start the entire process over again.

Immigration access restrictions for feedlot workers: Under Canada's merit-based immigration system it is very difficult for feedlot operators and processing plants to keep highly skilled workers in the country – even when they have vital experience and on-the-job training. Federal and provincial governments must recognize farm and food workers as important and prioritize them for immigration.
ACFA works with the Canadian Agricultural Human Resource Council and the Agriculture and Agri-Food Labour Task Force to research and bring these issues forward. It is crucial that the uniqueness of feedlot operations is taken into consideration and that blanket requirements are removed from the program. 
In a recent post we wrote about the Alberta Immigration Nominee program, whereby businesses can apply for permanent resident status for their temporary foreign workers. But changes to that program could also make it harder for feedlot operators to keep certain highly skilled workers in the country.
https://cattlefeeders.ca/wp-content/uploads/2017/12/history-of-cattle-feeding-in-Alberta-photo-6-e1461252022468.jpg
516
800
Team
/wp-content/uploads/2020/02/ACFA-web-logo.png
Team
2017-12-07 13:00:37
2020-01-28 14:24:04
Canada's agriculture sector needs help – and foreign workers are part of the solution